By Jacob Thompson and Jon Carnegie
Over the past several months, researchers from the Voorhees Transportation Center at the Bloustein School of Planning and Public Policy have been leading a graduate planning studio exploring how the 15-minute neighborhoods planning model can be applied in New Jersey. Students are working in three teams to develop three case studies – Bridgeton City in Cumberland County (rural), Cherry Hill Township in Camden County (suburban), and the City of Newark in Essex County (urban). These locations reflect the state's diverse landscape of place types.
Each team started by examining community context, including: demographics, the location of amenities such as parks, supermarkets, pharmacies, schools and more, available transportation options, and other community characteristics. They also analyzed the proximity of desired destinations to where people live and accessibility (the ability to reach desired destinations within a certain travel time) in each community. They considered walking access, biking access, and access using an e-bike.
This initial accessibility analysis and background research helped the teams identify neighborhoods in each community to focus their planning and recommendations. Neighborhood selection criteria also included but were not limited to: patterns of historic disinvestment, concentrations of poverty, physical barriers that limit mobility options, opportunities for redevelopment, community and human capital, and economic, environmental, and public health conditions.
The analysis the students performed highlights the areas that fall within a 15-minute walk, bike, or e-bike ride from each amenity by using the existing road network. Figure 1 shows the variation in access to childcare centers and neighborhood schools in Cherry Hill Township. The map on the left indicates that 36% of Cherry Hill's population is within a 15-minute walk of a childcare center, indicated by the purple area. The lighter shade of blue shows the areas that are within a 15-minute bike ride of each childcare center, while the turquoise areas are within a 15-minute e-bike ride, which contain 97% and 99% of the population, respectively. The map on the right, shows the same travel categories but this time looking at distances from primary schools in Cherry Hill. One big difference is that there are 19 childcare centers in the Township, while there are 33 primary schools, and the schools are more evenly spread out than the childcare centers. As a result, 89% of Cherry Hill's population is within a 15-minute walk of a primary school. These analyses assume average speeds commonly used in transportation planning (3mph walking, 12mph biking, and 20mph e-biking[1]), and they do not account for pedestrian or bicycle infrastructure availability.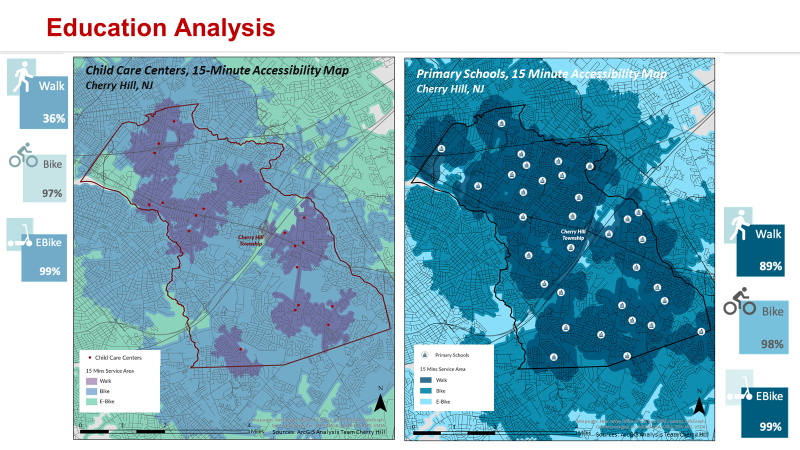 Figure 1: Accessibility of childcare facilities and neighborhood schools in Cherry Hill Township, NJ
Figure 2 shows pedestrian access to the chosen basic amenities in the City of Bridgeton City, NJ. The students calculated the walking time to each of the six chosen amenities from each block group in the city to determine each block group's x-minute statistic, which is the longest time to travel to the nearest amenity. The map shows that residents in 90% of all block groups have to walk 33 minutes or less to reach the farthest amenity to them. The bar graph in the bottom shows that the farthest amenity for nearly half of all block groups is pharmacies, of which there are probably only one or two, and are most likely centrally located. From the radar chart in the middle, we can see that pharmacies are in fact skewing the average walking times in Bridgeton, and that most amenities are within a 15-minute walk.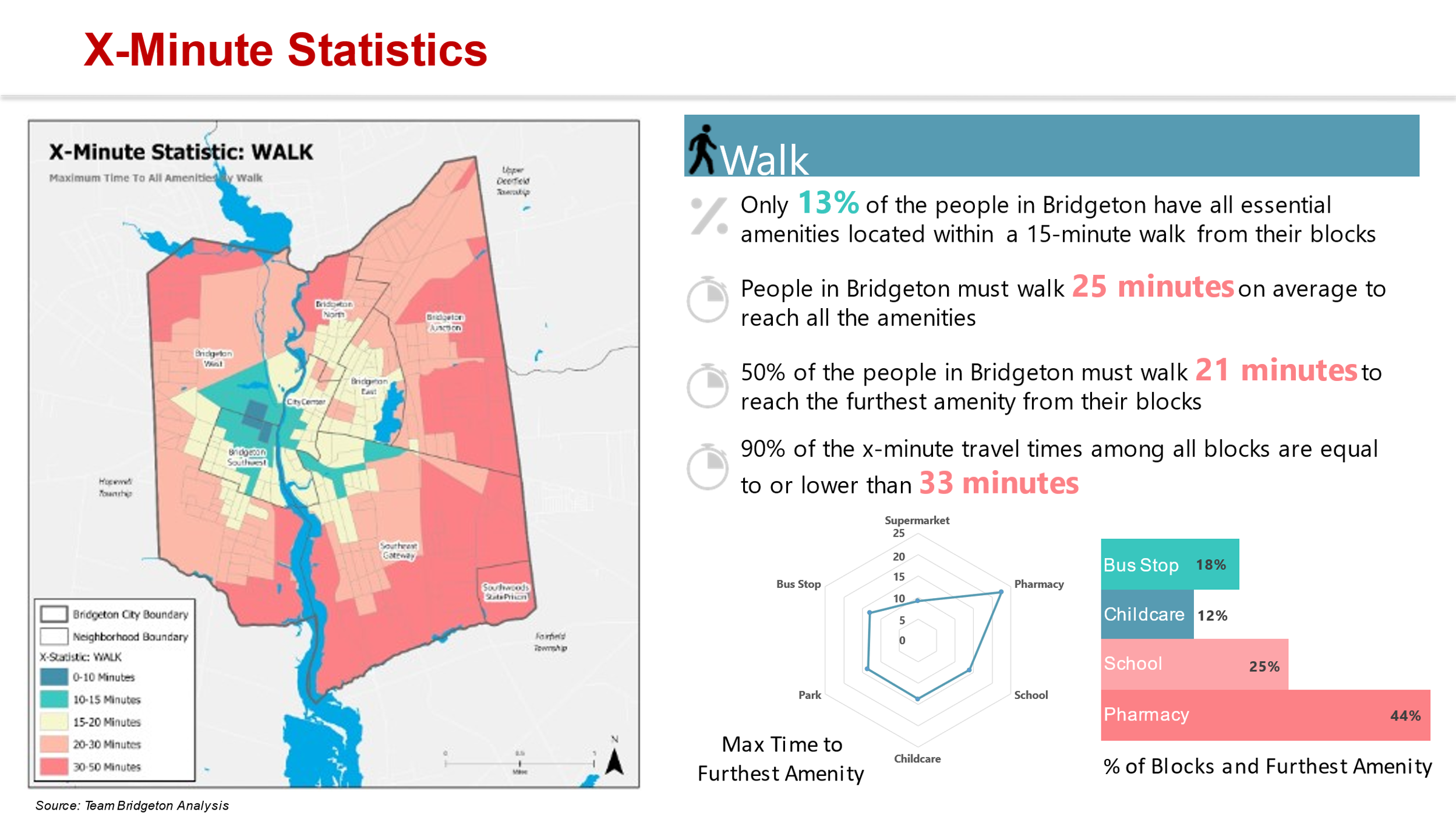 Figure 2: X-minute statistic analysis for Bridgeton, NJ.
Figure 3 shows access to basic amenities in the Ivy Hill/Vailsburg neighborhood in Newark, NJ. In this analysis, the students took the average time it takes for each block group to access each amenity and added those together for an overall average of the entire neighborhood. So, while the residents in certain areas can walk to all amenities in 10 minutes or less, it takes other residents 30, 40, or 60 minutes to walk to those same amenities. So, while most Newark residents are able to access all amenities in a very short walk, many residents in Ivy Hill & Vailsburg do not have that same level of access.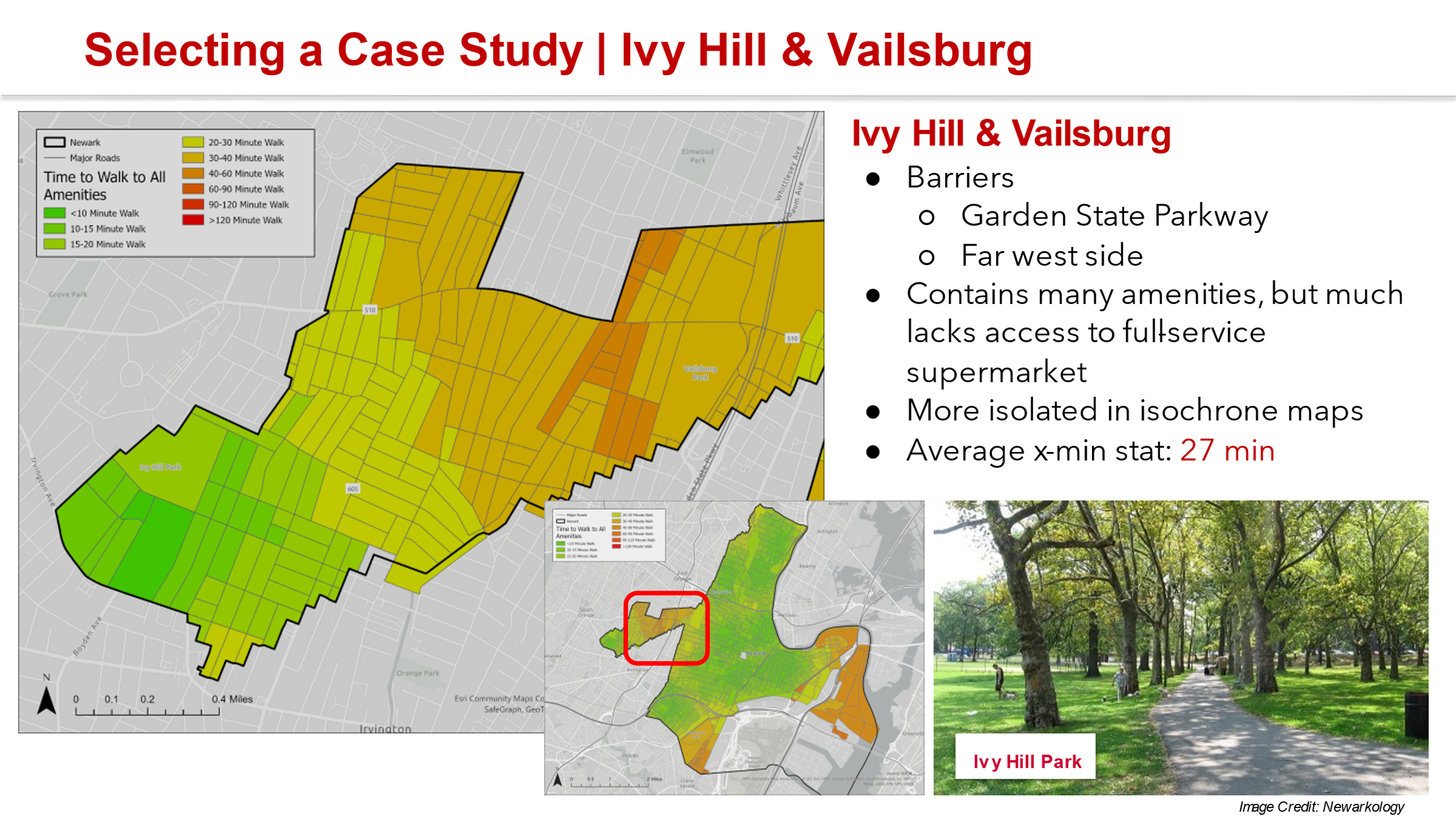 Figure 3: Overall access to amenities in the Ivy Hill/Vailsburg neighborhood in Newark, NJ
Once the neighborhoods were identified, each team analyzed accessibility at a local scale while introducing new variables identified via a Strengths, Weaknesses, Opportunities, and Threats (SWOT) analysis. New variables considered by the teams included: flood hazards, crime, pedestrian and bicycle crashes, physical barriers, income disparity, and others.
Alongside the student planning work, the Voorhees Transportation Center research team has been working to identify local stakeholders and other community-based organizations as part of an outreach effort to gauge public interest and gain insight into how residents view their communities. Five community-based organizations (CBOs) were identified for each community to conduct a series of small-group interviews to uncover what they see as the strengths of their communities and what is lacking. The CBOs have also been helpful in disseminating information about public participation opportunities in each community.
The student teams are now focused on developing planning and policy recommendations for each of their 15-minute neighborhoods using all the resources gathered during the first part of the semester, their knowledge gained from other courses, and additional research to identify solutions to create more complete and equitable neighborhoods. The studio's final products will include a comprehensive slide deck documenting their work throughout the semester and a final summary presentation for each of the three case study communities. After the studio coursework is wrapped up, the Voorhees Transportation Center research team will use the lessons learned from the case studies to inform statewide policy recommendations. These recommendations will highlight how communities in New Jersey can use the 15-minute neighborhoods planning model to reduce greenhouse gas emissions from transportation and create healthy, more just, and resilient neighborhoods throughout the State.
The authors would like to acknowledge the hard work and diligence of Team Bridgeton: Hanah Davenport, Will J. Downie, Vineesh Das Kodakkandathil, Nikhil Ramachandran, Prateeksha Sehgal, and Bailey Surbrook; Team Cherry Hill: Jonathan F. Bonilla, Wyatt S. Grant, Max Holperin, Anuka Reddy, and Sam M. Waldorf; and Team Newark: Alex J. Bahls, Martin Balcazar, Laura Gould, Earl Pearson, Sophia Pereira, and Timothy Staub. The images used and some of the content for this article were generated by these student teams.
[1] While some e-bikes can exceed speeds of 20mph, NJ law states that for speeds over 20mph, e-bikes must be registered as motorized bicycles and require a driver's license and registration from the MVC.