Jennifer Spiegel
To help Americans recover from the economic impacts of the COVID-19 pandemic, Congress has authorized the U.S. Treasury Department to set up coronavirus relief grants to state and local governments for economic recovery, capital projects, homeowner and rental assistance, and small business aid. Treasury encourages states to apply for these grants to fund programs and to assist with coronavirus recovery in their communities.

CORONAVIRUS STATE AND LOCAL FISCAL RECOVERY FUNDS
The American Rescue Plan established $350 billion in emergency funding called the Coronavirus State and Local Fiscal Recovery Funds. This grant program provides state, local, territorial, and Tribal governments with the resources to help turn the tide on the pandemic, address its economic fallout, and lay the foundation for a strong and equitable recovery.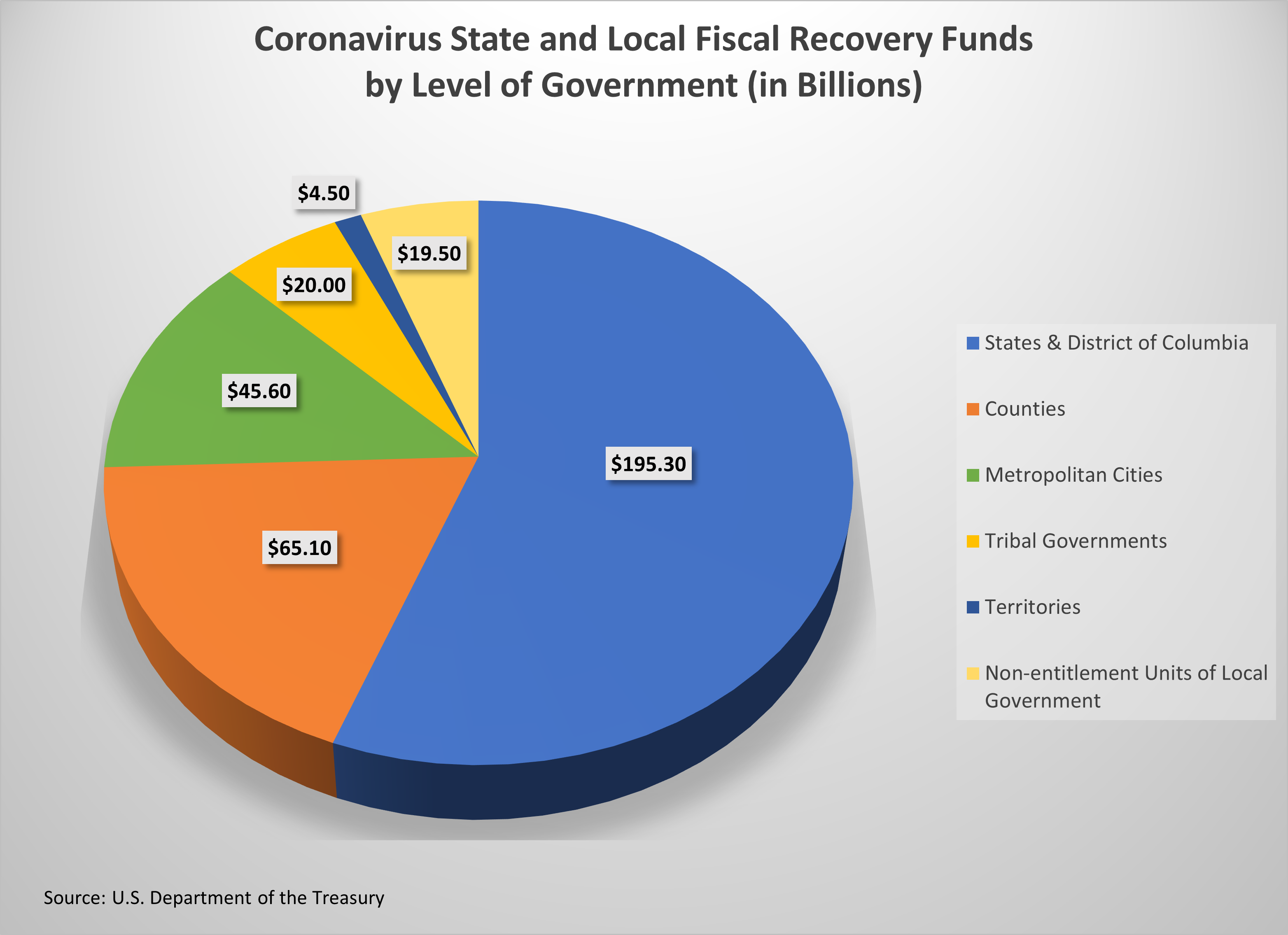 The goals of this program are to support urgent COVID-19 response efforts to decrease the spread of the virus, replace lost revenue for state and local governments, support immediate economic stabilization for households and businesses, and address systemic public health and economic challenges that have contributed to the unequal impact of the pandemic.
The uses of the Coronavirus State and Local Fiscal Recovery Funds are subject to the Interim Final Rule issued by the Secretary of the Treasury. Examples of approved eligible uses include:
Support public health expenditures, by, for example, funding COVID-19 mitigation efforts, medical expenses, behavioral healthcare, and certain public health and safety staff
Address negative economic impacts caused by the public health emergency, including economic harms to workers, households, small businesses, impacted industries, and the public sector
Replace lost public sector revenue, using this funding to provide government services that were reduced due to reductions in revenue experienced due to the pandemic
Provide premium pay for essential workers, offering additional support to those who have the greatest health risks because of exposure due to their service in critical infrastructure sectors
Invest in water, sewer, and broadband infrastructure, making necessary investments to improve access to clean drinking water, support vital wastewater and stormwater infrastructure, and to expand access to broadband internet
States have broad flexibility to decide how best to use this funding to meet the needs of their communities. These funds can be used through the end of 2024.
Among the more specific funds that states can draw from include the following U.S. Treasury grants.
The COVID-19 pandemic revealed the need for connectivity and the importance of reliable internet access. The Coronavirus Capital Projects Fund (CCPF) will address many challenges rural America and low- and moderate-income communities face in accessing high-quality broadband infrastructure. The American Rescue Plan provides $10 billion for payments to state and local governments to carry out critical capital projects directly enabling work, education, and public health monitoring.
The American Rescue Plan provides nearly $10 billion for state and local government to provide relief for our country's most vulnerable homeowners. The Homeowner Assistance Fund (HAF) aims to prevent mortgage defaults and foreclosures by providing funds to assist with mortgage payments, homeowner's insurance, and utility bills. Each state will receive a minimum of $50 million and Treasury used metrics such as state unemployment data and number of past due mortgages to determine further state-by-state allocations.
EMERGENCY RENTAL ASSISTANCE PROGRAM
The affordable housing crisis was exacerbated by the COVID-19 pandemic that deepened disparities and threatened the strength of an economic recovery. The Consolidated Appropriations Act and the American Rescue Plan provides $46.55 billion for state and local governments to assist households that are unable to pay rent and utilities due to the COVID-19 pandemic. The Emergency Rental Assistance Program (ERA) provides funds directly to state and local governments to provide assistance to eligible households through existing or newly created rental assistance programs.
STATE SMALL BUSINESS CREDIT INITIATIVE
The American Rescue Plan provides $10 billion to state and Tribal governments to fund small business credit support and investment programs. This program expands upon the inaugural model developed in 2011 which supported new lending and investing activity across 142 programs in its first 5 years. This new iteration supports small businesses with fewer than ten employees, provides resources to minority business-owners, and allocates funds for technical assistance.
Much of the information in this blog post (and much more on how states like New Jersey can take advantage of the American Rescue Plan) can be found here: https://home.treasury.gov/policy-issues/coronavirus/assistance-for-state-local-and-tribal-governments